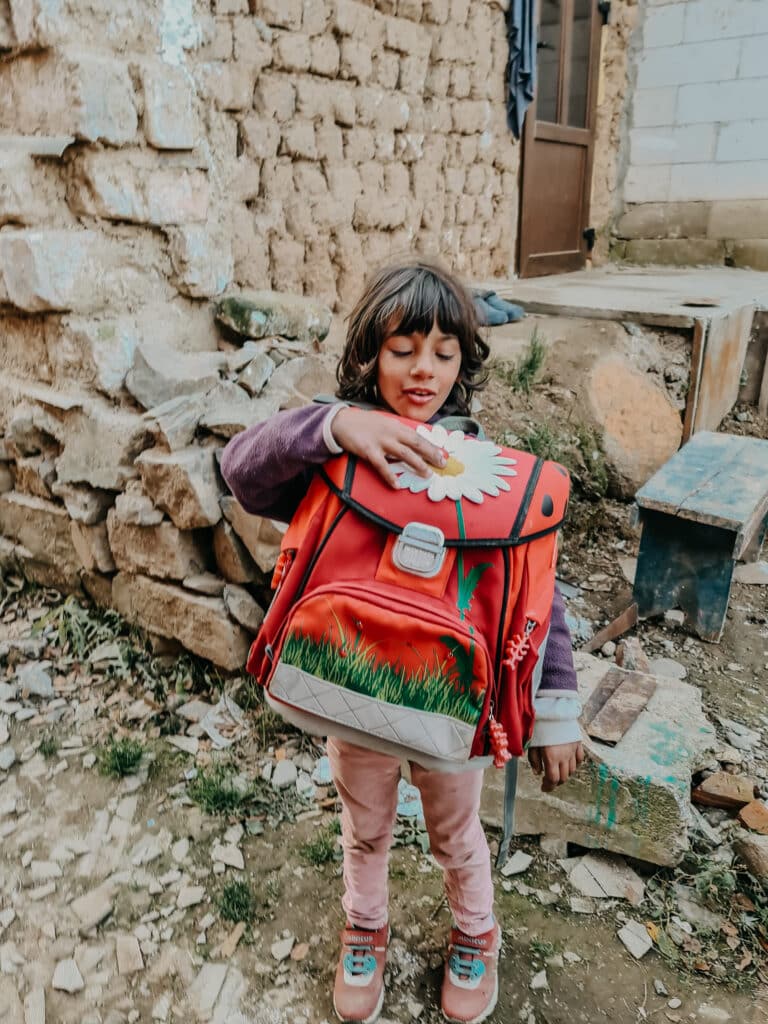 Little Julanka (7) is overjoyed to finally have her own satchel. She wanted to show all the children in the village what a precious gift she has received from Germany. It has been a year now since she and her brother Ludwig (10) became orphans. Their severely disabled mother was released from her suffering. Unfortunately, the children could not attend school because of their mother's illness.
War is currently raging in Ukraine. But despite the dramatic situation in the country, we would like to give children in the regions where there are no armed conflicts access to education through the school bag campaign. 
With good used school bags we want to bring joy to the poor children. 
There are only three steps: donate, collect, give away - and your satchel will get a new life in Ukraine. You are welcome to fill the satchel (also bags and backpacks) with school supplies (notebooks, pens, etc.).