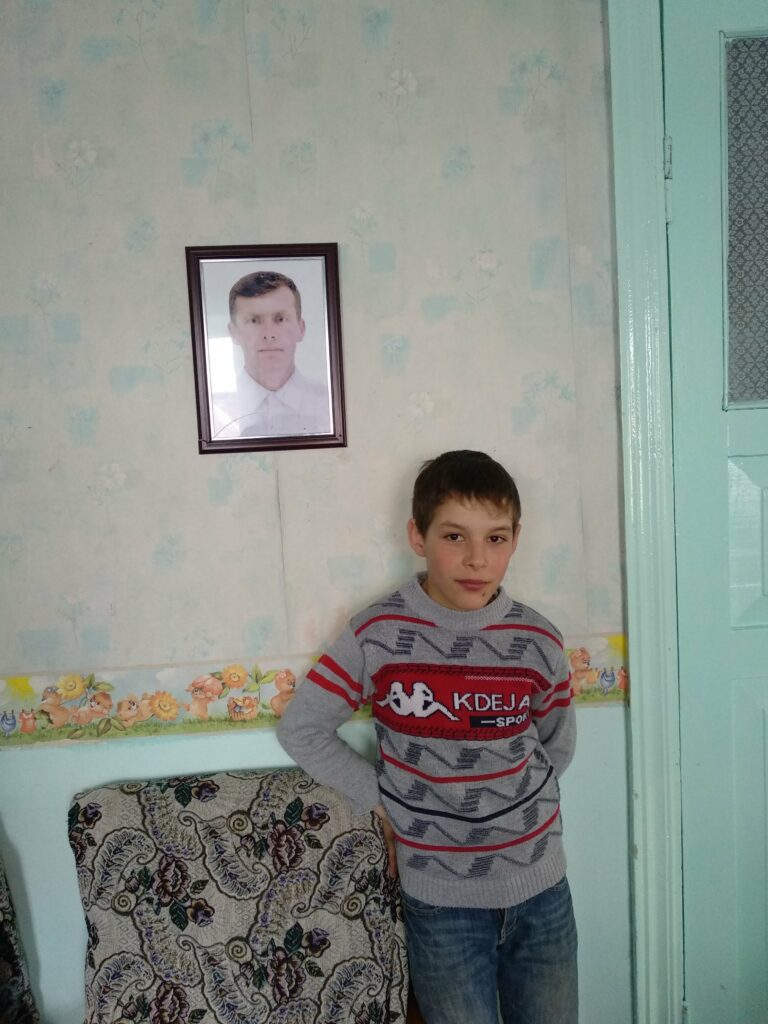 Half orphan Pavel
Around 6 o'clock the alarm clock rings. 13-year-old Pavel jumps out of bed and rushes to the kitchen to wash his face with cold water from a bucket. Since his father died of cancer, the whole burden of heavy work has been on his shoulders. Before he goes to school, the cow must be milked. Two pigs, twelve chickens and other domestic animals have to get enough food and water for the whole day. In addition, water must be fetched from the well and wood must be brought from the barn to heat the stove. His seriously ill mother and six younger siblings are unable to perform these tasks. One day the boy told his mother that he will no longer go to school because there is no more food in the barn. The cow has fallen ill and is no longer giving milk. He is very worried about how they will continue to live, what they will eat, and how they will get the necessary medicine for their mother. - Kyrgyzstan
Orphan Ella
"Wake up!" - The loud voice in the early morning is to wake the children up from their sleep. "Wake up, wake up..." How 6-year-old Ella would love to be awakened by a gentle caress and a kiss. How she would have loved to sit on her dear mommy's lap right now. But there is no room for her dreams here; she has to get up quickly and go to the washroom with the other girls. After that, everything goes according to the prescribed agenda: tidy up the room, make the bed and go to the dining room. Then preschool takes place and after lunch it's time to play together. Although the educators in the children's home try to do their best for the children, they cannot replace the mother's love. Often the girl stands at the window, deep in thought, and says, "Mom! Where are you? When are you coming to pick me up? Why did you forget about me?" - Ukraine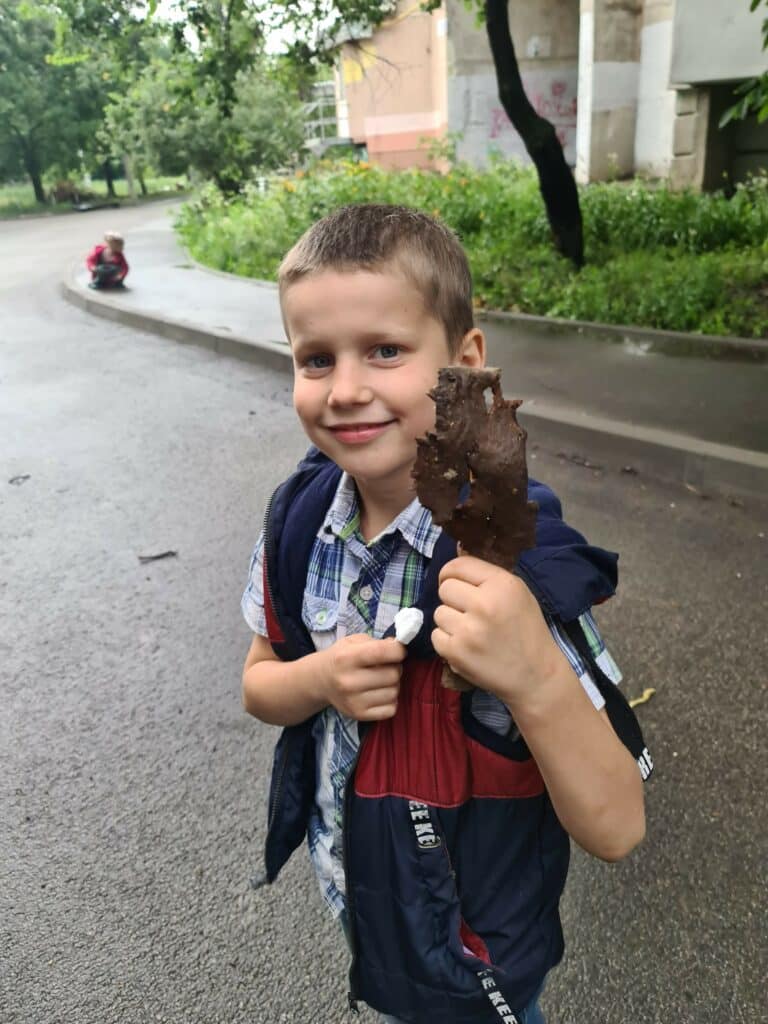 Half orphan Mischa
It is deep dark night, the wailing of sirens can be heard again and again. Each time, 8-year-old Misha wakes up and flinches under his blanket. The fear that the city will be attacked again with projectiles and that the little house they live in will be hit, robs him of his sleep. The cruel images of destruction are before his eyes, which he and his two siblings have to watch almost every day. He is aware that only God can protect them, so he folds his hands under the covers and prays to God. How happy he is the next morning when he learns that there were no dead or injured in the city that night. This increases his faith that the almighty God can do anything! - Ukraine
Thanks a lot!
The project is finished. We thank everyone for their participation. It has given comfort and joy to many widows. Here you can see some thank you letters....
Donate parcels online
We would like to distribute packages to as many widows and orphans as possible. It should comfort the widows and their children and give them joy on the Feast of the Resurrection when they see that brothers and sisters from Germany are thinking of them and praying for them. This will strengthen them in their faith in our heavenly Father.
You can choose the number of packages here and donate for it, we will pack and ship the packages.
If more packages are collected, we will send the money to the widows to whom we cannot send packages.